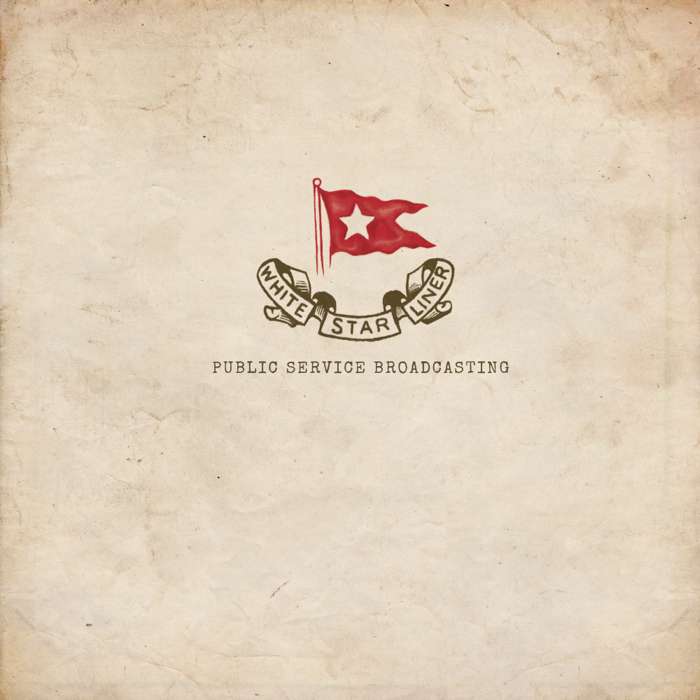 White Star Liner EP - CD
Public Service Broadcasting have announced news of their brand new EP 'White Star Liner' to be released digitally and on CD 26th October and on vinyl 7th December via Play It Again Sam.
The tracks were first performed earlier in the year at the BBC's Biggest Weekend event, which saw the band debut the new material on the slipways on which the Titanic was built.
The EP tells the story of the construction of the ship and its early, tragic, demise. The band focus on the perspectives of those who built and sailed her, whilst showing their own talent for using a mixture of music and archive audio footage to provide a new perspective on well-known events.
J. Willgoose, Esq. of Public Service Broadcasting says: "I thought it was an interesting challenge to tell the story of the ship's construction as part of Belfast's proud industrial history, the spirit of optimism of the pre-war age that she represented, and then an abstract and, I hope, respectful depiction of both the sinking of the ship (represented by the repeated Morse code distress call, C - Q - D) and the discovery of the wreck in 1985."
The opening two tracks, 'The Unsinkable Ship' and 'White Star Liner', carry the EP forward with a motorik energy, carefully tracing the construction and launch of the ship. As the EP reaches its close, the music shifts into a more volatile state on the powerful 'C - Q - D' - the Morse code call sign for "All stations: distress" - before closing on the reflective ambience of 'The Deep', an adaptation of Archibald Joyce's 'Songe d'automne', the piece of music which noted Titanic historian Walter Lord concluded was probably the last to be played as the ship sank. Coupled with the impassioned voice of survivor Eva Hart, it's a moving end to the EP, one that is a fitting tribute to those who built the ship and those who perished upon its demise.