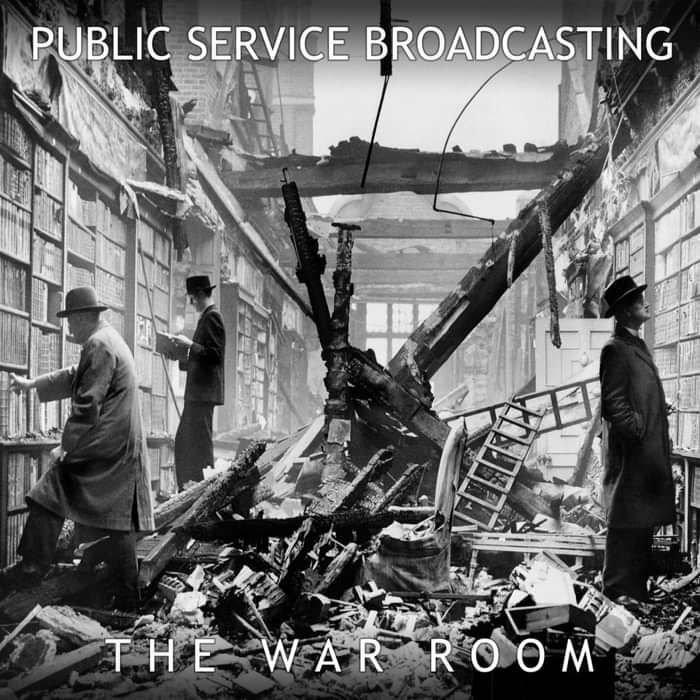 The War Room EP Vinyl
Granted unique access to propaganda films from WWII-era Britain by the BFI and setting them to new music Public Service Broadcasting unveil The War Room EP.
Expect breathtaking visuals, brooding synths and pounding drums as J. Willgoose, Esq and his drumming companion Wrigglesworth teach the lessons of the past through the music of the future.
The War Room is dedicated to J. Willgoose, Esq.'s great-uncle, George Willgoose, who died at the Battle of Dunkirk in 1940 aged 26.
The War Room EP was released on 28th May 2012 on Test Card Recordings.
Artrocker: "Genuinely original, innovating and amazing" – Spitfire Single of the Month May 2012
Mark Radcliffe, BBC 6Music: "A monumental slab of tuneage"
Lauren Laverne, BBC 6Music: "A really special record"